Resort Entertainment
Bladow Beach resort offers fun in the sun AND dark!
We recommend waking up early at least once during your stay to watch the sun rise up over the lake. With our easterly view, you do not want to miss this photo opportunity and take in nature's beauty at its finest.
Our store/lodge will be buzzing all day with yard games to come and use from bean bags to cowboy golf, to water volleyball, including renting of water toys like kayaks, paddle boats, and a stand-up paddleboard. Inside the store, for rainy days or for a break from the sun we will have a little library to exchange yours if you have finished one and need another (you can keep it). Don't have one to exchange feel free to borrow one over your vacation. We also will have a common area to chill by playing darts or pool and if not in 2019, by 2020 we hope to have food and beverages (including beer) for a small happy hour every day where you can visit with your resort family.
Our beach is one of the finest sand beached in the county. Enjoy the sun, docks, and swim rafts. From quiet time on a lounger chilling to an exciting game of water volleyball, we have enough shoreline for everyone to enjoy.
Fishing there is no more to say except it is abundant. Check out our fishing tab for more info.
Bonfires. Awe bonfires! The perfect way to end a day at the lake. A time to enjoy s'mores, fishing tales and laughter.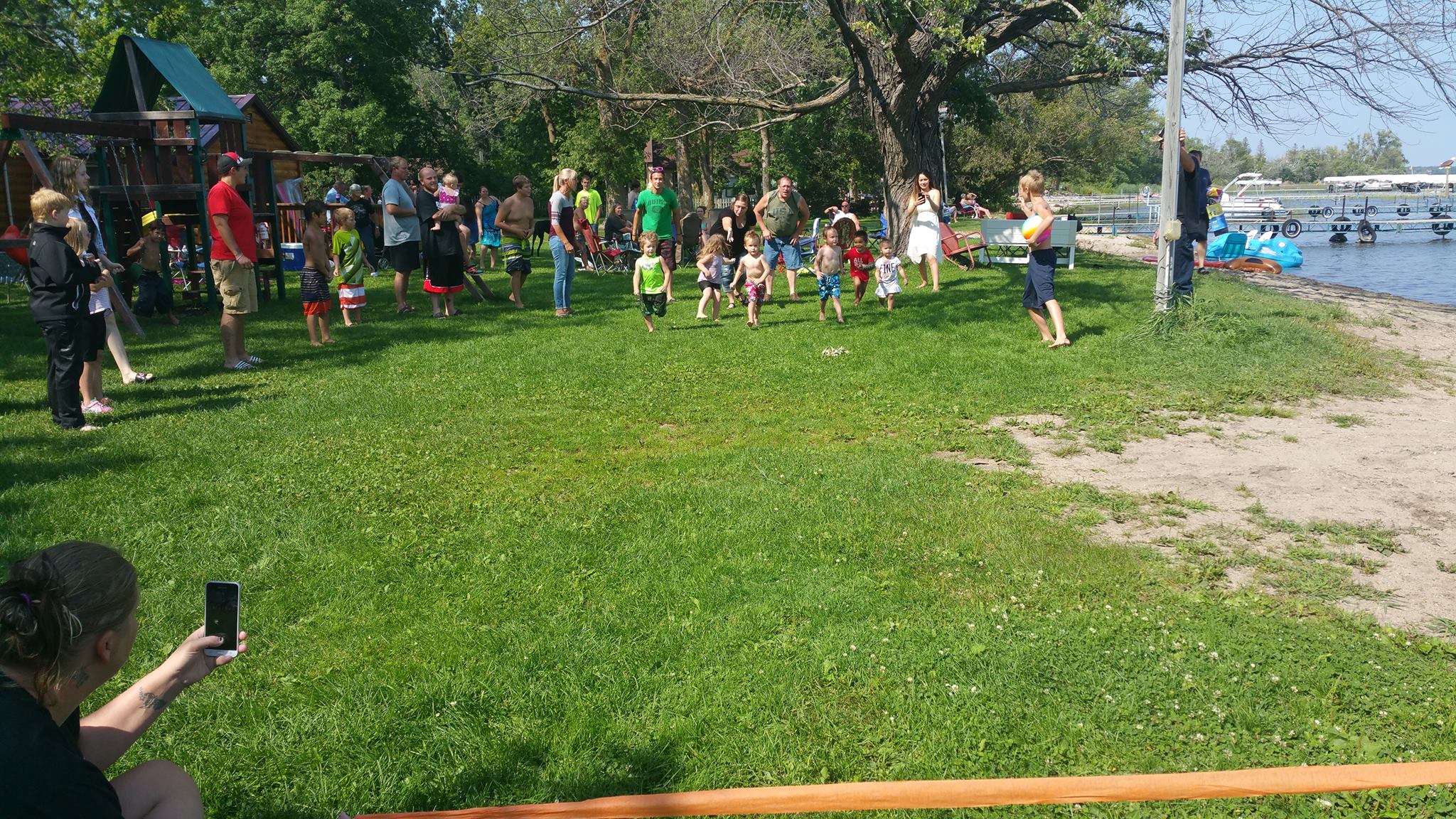 Area Information
The resort is within 0-20 minutes of a variety of dining, golfing, boutique shopping and area lake and small-town festivals and fun.  We also have two state parks each about 10-20 minutes drive for hiking and bike trails. Check out the links Below
Glendalough State Park – 11 miles  Click Here For Info
Maplewood State Park – 18 Miles Click Here For Info
The City Of Ottertail – 4 Miles Click Here For Info
The City Of Perham – 7 Miles Click Here For Info
The City Of New York Mills – 14 Miles Click Here For Info
The City Of Battle Lake – 19 Miles  Click Here For Info